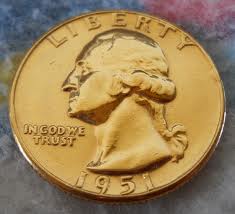 THIS IS TRULY SCIENTIFIC PROOF OF "THE LAW OF ATTRACTION", THE SO CALLED "SECRET". I CONTROL MONEY USING IT  & CHI ENERGY. THERE'S A 1% CHANCE OF THIS HAPPENING BY RANDOM CHANCE. SCIENTIFIC PROOF Of "The Secret", The So Called "Law Of Attraction" (Controlled Belief, & Thought), How With It (Through Meditation & Practice)  Man Can Control,   Money, Love, & Most Importantly His Own Destiny. This Theory Has Been Accepted Since Ancient Times, In Many Parts Of The World, And In Many Religions, Ans Spiritual Practices. The Theory Has Resurged In Recent Times. It's Thought To Be The Basis Of (Among Other Practices) Prayer, Belief & Manifestation Into Reality (Similar To Theories In Many Modern Scientific Fields Including Quantum Physics ). Which Brings Me To The Fact That In Modern Times A Similar Premise Is Accepted & Discussed Openly In Many Scientific Fields, Such As Quantum Physics & Quantum Mechanics. With Breakthroughs That Bring Scientific Theories Similar To "The Secret"  More & More Accepted With More Frequency. Reiki/ Energy Healer Xavier X DiMorra Makes A Scientifically Based Demonstration, The Result: 1% Chance Of This Occuring By Random Scientific Mathematical Chance. I Control Money Using 2 Practices (The Law Of Attraction & Chi Energy). THIS NOT A HOAX, AS WELL IT IS NOT SUPERNATURAL OR ANY FORM MAGIC, OR WITCHCRAFT, ETC. My Intent: 1) Proof Of These Concepts Are Needed And Due, Hope People Use It Wisely. 2) To Show Scientific Proof That What I Do Is Real , Specially Since I Also Use Chi Energy (Reiki Based Energy), When I Do This Demonstration. And Thus To Reach Out To People Who Need A Healing From My Reiki/ Energy Healing Practice, Or Are Interested In Training. I Accept Any Challenge To Any Of My Claims From The Scientific World Or Media Under Scientific (But Of Course Fair) Conditions. Much More To Come.   PLEASE FEEL FREE TO LEAVE COMMENTS OR INTERESTING / RELEVANT TO MY READERS, LINKS HERE. Xavier X. DiMorra  www.TheMiracleHealer.com TheMiracleHealer@Hotmail.com
CLICK HERE TO WATCH VIDEO: http://youtu.be/c17dAa3-sgo
CONTACT ME FOR MORE INFORMATION, OR TO INQUIRE ABOUT AN IN PERSON 1 ON 1 TRADITIONAL REIKI SESSION, OR A " CHI QI ENERGY HEALING " SESSION (MY OWN MORE POWERFUL VERSION OF REIKI / ENERGY HEALING, THOUGH IS STILL  NON THE LESS REIKI / ENERGY HEALING  & THUS JUST AS SAFE), OR, A REMOTE DISTANCE HEALING SESSION (OVER THE PHONE HEALING).  I ALSO DO TRAINING SESSIONS. A BRIEF PHONE /EMAIL CONSULTATION IS FREE. MY FEE IS $35 PER HALF HOUR SESSION, FOR ANY TREATMENT TYPE, & $25 PER HALF HOUR TRAINING SESSION (Afterwards if you feel I helped you, a gratuity donation is OPTIONAL). CONTACT ME BY PHONE OR EMAIL:
PHONE: 860-436-0079
(Central Connecticut, USA) ( Tri-State / New   England Area)
*Copyright 2011 Xavier X DiMorra, May Be Redistributed But ONLY In It's Entirety.

Share and Enjoy