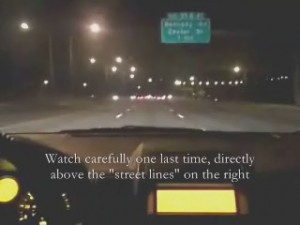 VIDEO DEMO: I THE MIRACLE HEALER, PROJECT QI / KI/ CHI  REIKI ENERGY, IN MASSIVE QUANTITIES, TO TURN ON STREETLIGHTS. THIS IS THE SAME ENERGY NOW BEING BETTER UNDERSTOOD IN SEVERAL FIELDS OF SCIENCE, INCLUDING QUANTUM PHYSICS, QUANTUM MECHANICS, STRING THEORY, M-THEORY, ETC.  THERE COULD BE A DEBATE MADE WHETHER THEY ARE THE EXACT SAME ENERGY BY DIFFERENT NAMES, OR JUST SIMILAR ENERGIES. THESE ENERGIES ARE ALSO THE SAME ENERGIES WHICH WERE KNOWN ABOUT IN ANCIENT TIMES & TEACHINGS FROM AROUND THE WORLD. THESE ARE ALSO SOME OF THE SAME ENERGIES I USE IN POWERFUL REIKI ( THE WORD "REI-KI" ACTUALLY COMES FROM THE LAST SYLLABLE "KI", AS IN THE ENERGY "KI" ). AS WELL AS WHAT I USE IN HEALING IN MY OWN ADAPTION WHICH I CALL "CHI QI ENERGY HEALING". I ALSO USE THESE ENERGIES IN REMOTE DISTANCE HEALING. I USE THESE METHODS IN MY ALTERNATIVE THERAPY HEALING TECHNIQUES , WITH A 90%+ SUCCESS RATE,  WHETHER THE MEDICAL / HEALTH ISSUE IS MINOR OR VERY SEVERE. ALSO MANY TIMES EVEN IF THE INDIVIDUAL WAS TOLD THE CONDITION WAS UNTREATABLE OR INCURABLE (AS HARD AS IT MAY BE  TO BELIEVE, BUT IT'S HEAVILY DOCUMENTED WITH COUNTLESS PATIENTS, WITNESSES, AS WELL AS THESE VIDEOS, ETC). MY HEALING ABILITIES ARE ~STILL~  CONSTANTLY IMPROVING, AND IS A WORK IN PROGRESS, AS IS WITH ANY UNDERTAKING SUCH AS THIS. AS NOTED IN ANOTHER POST: ANYONE CAN POTENTIALLY LEARN THE ABILITY TO HEAL. WITH 1)THE PROPER TRAINING. 2)INTENSIVE DEDICATED PRACTICE. & 3) WITH PROPER PRECAUTIONS, PREFERABLY UNDER THE GUIDANCE OF A GOOD TEACHER ( I DO OFFER TRAINING CLASSES ). AS AN IMPORTANT SIDE NOTE: THIS VIDEO WASN'T MADE IN VANITY TO "SHOW OFF" MY ABILITIES, NEITHER TO SCARE ANYONE. IT WAS MADE WITH THE INTENTION OF BEING FURTHER PROOF OF THE REALITY / EXISTENCE OF, AND ADVANCING  AWARENESS / KNOWLEDGE OF THE CURRENTLY LITTLE KNOWN POTENTIALS ( IN PARTICULAR HEALING POTENTIALS ) OF THE PREVIOUSLY MENTIONED PRACTICES, SUCH AS REIKI, KI / CHI / QI ENERGY HEALING, REMOTE DISTANCE HEALING & ALL THE TECHNIQUES IN THE FAMILY OF NATUROPATHIC, HOLISTIC, AND ALTERNATIVE THERAPY & MEDICINE.  AS A NOTE: TO ANYONE WHO DOESN'T BELIEVE ANY OF THIS, DON'T DO THE COWARDLY THING & "PUT ME DOWN", INSTEAD, AS WITH ALL MY CLAIMS: I CHALLENGE ANYONE IN THE SCIENTIFIC WORLD OR MEDIA TO SEE IF I'M LEGITIMATE OR NOT, UNDER SCIENTIFIC (& FAIR TO ALL PARTIES) CONDITIONS. PLEASE FEEL FREE TO POST COMMENTS HERE, OR PROVIDE INTERESTING / RELEVANT TO MY READERS, LINKS HERE. XAVIER X DIMORRA    TheMiracleHealer@Hotmail.com
TO WATCH THIS VIDEO DEMONSTRATION, CLICK HERE: http://youtu.be/tZNaEUGwu80
CONTACT ME FOR MORE INFORMATION, OR TO INQUIRE ABOUT AN IN PERSON 1 ON 1 TRADITIONAL REIKI SESSION, OR A " CHI QI ENERGY HEALING " SESSION (MY OWN MORE POWERFUL VERSION OF REIKI / ENERGY HEALING, THOUGH IS STILL  NON THE LESS REIKI / ENERGY HEALING  & THUS JUST AS SAFE), OR, A REMOTE DISTANCE HEALING SESSION (OVER THE PHONE HEALING).  I ALSO DO TRAINING SESSIONS. A BRIEF PHONE /EMAIL CONSULTATION IS FREE. MY FEE IS $45 PER HALF HOUR SESSION, FOR ANY TREATMENT TYPE, & $25 PER HALF HOUR TRAINING SESSION (Afterwards if you feel I helped you, a gratuity donation is OPTIONAL). CONTACT ME BY PHONE OR EMAIL:
PHONE: 860-436-0079
(Central Connecticut, USA) ( Tri-State / New   England Area)
WATCH VIDEO DEMONSTRATION HERE: Turning on Lights using Chi / Life Force / Energy Projection
*Copyright 2011 Xavier X DiMorra, May Be Redistributed But ONLY In It's Entirety.
Share and Enjoy