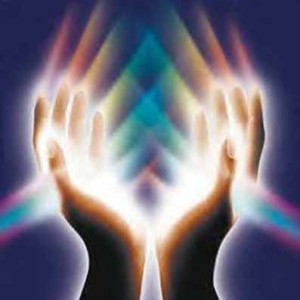 IMPORTANT- THIS GENTLEMAN WAS NOT HURT. IN FACT HE WAS HEALED ~ THE MIRACLE HEALER. THE "PARALYSIS" SENSATION WAS JUST A FEELING THAT LEAD TO HIS HEALING. EVEN ATTEMPTING TO MISUSE CHI/ ENERGY IS ~UNACCEPTABLE~. My sincerest thanks to this gentleman for participating in this demonstration, for a worthy cause: Which wasn't meant as  just a "show", but instead: 1) To prove Chi, Qi, Ki, Life Force, Energy (all the same  Energy used in Reiki/ Energy Healing, by different names) is real & has unbelievable Healing Properties. 2)Anyone on Earth can learn to master it's healing potentials. But only with proper training & precautions  (I offer this training). & 3) Most Importantly: To reach out to those who need my help with healing. Xavier X. Dimorra ~ THE MIRACLE HEALER  TheMiracleHealer@live.com
TO WATCH VIDEO CLICK THE FOLLOWING LINK: http://youtu.be/F0vQbe6AS-s
CONTACT ME FOR MORE INFORMATION. OR TO SCHEDULE AN APPOINTMENT. AN IN PERSON 1 ON 1 TRADITIONAL REIKI SESSION. OR A " CHI QI ENERGY HEALING " SESSION, MY OWN MORE POWERFUL VERSION OF REIKI / ENERGY HEALING. I SPECIALIZE IN HOUSECALLS SO I CAN COME TO YOU FOR YOUR CONVENIENCE (YOUR HOME, HOSPITAL, NURSING / REHAB FACILITY, ETC.). I ALSO SPECIALIZE IN REMOTE DISTANCE HEALING SESSIONS (OVER THE PHONE HEALING).  AS WELL AS PSYCHIC READINGS. I ALSO DO TRAINING SESSIONS. A BRIEF PHONE /EMAIL CONSULTATION IS FREE.   
CONTACT ME BY PHONE OR EMAIL:
THE MIRACLE HEALER
PHONE: 860-725-2632
(Central Connecticut, USA) ( Tri-State / New   England Area)
THANK YOU, XAVIER X DIMORRA
TO WATCH VIDEO CLICK HERE:http://youtu.be/F0vQbe6AS-s
I know there's a very high probability that I can help you, and I hope you allow me to, It would be my honor. Xavier X. DiMorra ~ Reiki Healer, Energy Healer,  Alternative Holistic  Therapist. CT, USA
TO WATCH VIDEO CLICK THE FOLLOWING LINK: http://youtu.be/F0vQbe6AS-s
*Copyright -2011, may be redistributed but only in it's entirety.

Share and Enjoy